HALO
SERIES
ALL DC Inverter A++, R32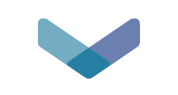 HALO Series is AUX Brand EU 2020 flagship model. It is the first "fruit" of the 2019 Kobe-Japan Research & Development Institute, established by AUX by March 2019 with key target to enhance AUX R&D Power.
HALO is a premium series packed with ALL latest technology in comfort, energy efficiency and an extensive variety of functions all in a new design. It comes in a Japanese style, low-gap fine matt design indoor unit, with low-noise technology and a superior style front panel, equipped with a subtle LED information display.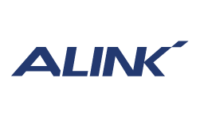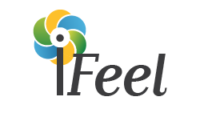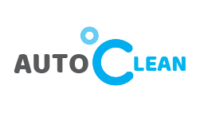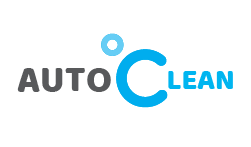 Halo Series offers a top-rated A+++ energy efficiency Class. Relying on an ALL DC Inverter system, including a DC Inverter compressor as well as indoor & outdoor unit DC fan motors controlled by Renesas micro-chips, running on the latest AUX Sine wave logic, bring out a great result year-round.
AUX Intelligent Control incorporates flexible yet reliable USB Wi-Fi hardware working on a dedicated IOT 2.0 generation, APP available for IOS and ANDROID, allowing you to access your air conditioner from anywhere you chose.
HALO Series is equipped with many options intended to bring the highest quality of air. Basic filters are upgraded to "High-Density", improving both filtrating but also circulation efficiency. The "PM 2,5 Filters" purify air by retaining 99,9% of bacteria. The "Golden Fin" treatment of indoor Heat Exchanger (optional) prevents build-up of moisture, bacteria and unpleasant odors. Finally the AUTO Clean patented technology performs Heat Exchanger auto cleaning. Now you can enjoy perfect air quality.
HALO Series comes with special technology in temperature monitoring. Instead of monitoring the preferred temperature at the installation position, high upon on the wall, your air conditioner can monitor room temperature on the remote control. So, by keeping it next to you, you can enjoy your chosen conditions wherever you are sitting.
This function works when the unit is Off. When selecting this operation, the unit turns into cooling for 15mins, to create frost, then operates in heating to turn frost into water, and finally turns to the Antifungus operation to dry completely. The result is a clean indoor unit.
This function allows the indoor unit fan to operate for a few minutes after shut down, to dry the unit from moisture caused by the cooling operation. This way you can make sure that less moisture and bacteria is buildup in the indoor unit, to remain cleaner for next time.
AUX 2020 INVERTER TECHNOLOGY
Halo series is able to run on 1Hz min operation, and a 0,1 degree Celsius temperature control. When on Standby, the unit consumes a staggering 0,3 W, already below current benchmark, in most cases being 0,5 W.
With the iFavor option, you can setup and then go directly go to your favorite operation at the touch of one button. Instead of setting various parameters, such as mode, fan speed and louver movement, again and again, you can arrange all that in a single button.
This technology allows the unit to start up at a low voltage power supply condition. The unit can start up effectively at even 130 Volt, far from the ideal 220v.
This technology allows the unit to start up at a low voltage power supply condition. The unit can start up effectively at even 130 Volt, far from the ideal 220v.
MODEL CODE
SET
ASW-H09A4/HAR3DI-EU
ASW-H12A4/HAR3DI-EU
ASW-H18A4/HAR3DI-EU
ASW-H24A4/HAR3DI-EU
MODEL CODE
IDU
ASW-H09A4/HAR3DI-EU
ASW-H12A4/HAR3DI-EU
ASW-H18A4/HAR3DI-EU
ASW-H24A4/HAR3DI-EU
MODEL CODE
ODU
AS-H09A4/HAR3DI-EU
AS-H12A4/HAR3DI-EU
AS-H18A4/HAR3DI-EU
AS-H24A4/HAR3DI-EU
Operation
COOLING
HEATING
COOLING
HEATING
COOLING
HEATING
COOLING
HEATING
Nominal Capacity
kW
2,75
3,10
3,60
3,80
5,50
5,90
7,30
7,30
Nominal Capacity
Btu/h
9.383
10.577
12.283
12.966
18.766
20.131
24.908
24.908
Pdesign  (C/A/W)*
kW
2,60
.-/2,50/-
3,20
.-/2,70/-
5,30
.-/4,40/-
6,70
.-/5,70/-
Capacity Range
kW
0,50-3,20
0,50-3,50
0,80-3,80
1,00-4,00
1,20-5,80
1,20-6,20
1,40-7,70
0,90-7,50
Capacity Range
Btu/h
1.706-10.918
1.706-11.942
2.729-12.965
3.412-13.648
4.094-19.789
4.094-21.154
4.776-26.272
3.071-25.59
Power Input  (min-nom-max)
W
100-930-1.300
100-1.220-1.400
100-1.130-1.600
300-1.240-1.600
90-1.730-2.000
200-1.890-2.200
130-2.300-3.000
200-2.500-2.700
Current Input (nom)
A
4,10
5,50
6,90
5,90
7,50
9,70
12,50
11,50
Annual Consumption
kWh/ann
148
.-/839/-
184
.-/913/-
283
.-/1.535/-
341
.-/1.940/-
SEER – SCOP(C/A/W) – Energy Class
W/W
6,16 A++
.-/4,17A+/-
6,12 A++
.-/4,14A+/-
6,57 A++
.-/4,02A+/-
6,89 A++
.-/4,11A+/-
Ambient Temperature Range
oC
16~48
-15~32
16~48
-15~32
16~48
-15~32
16~48
-15~32
Power supply
V-Ph-Hz
230V ~ 1N – 50 Hz
230V ~ 1N – 50 Hz
230V ~ 1N – 50 Hz
230V ~ 1N – 50 Hz
Power Connection Cable  ODU.-IDU. / Com.
mm2
3×1,5 – NO / 4×1,5
3×1,5 – NO / 4×1,5
3×2,5 – NO / 4×1,5
3×2,5 – NO / 4×1,5
Compressor Type / Brand
GMCC Rotary
GMCC Rotary
GMCC Rotary
HIGHLY Rotary
Throttling Method
Capillary Tube
Capillary Tube
Capillary Tube
Capillary Tube
Air Flow Volume
m3/h
680/600/526/451
680/600/526/451
1.025/900/804/708
1.310/1.150/1.028/905
Sound Pressure Level IDU (H/M/L) – ODU.
dB(A)
44/40/36/31 – 53
44/40/37/33 – 53
47/44/40/37 – 56
50/46/41/36 – 57
Sound Power IDU (H/M/L) – ODU
dB(A)
51/50/46/41 – 63
54/50/47/43 – 63
56/55/49/47 – 65
60/56/41/46 – 68
Diameter Liquid-Gas Connection Pipe
inch
1/4″ – 3/8″
1/4″ – 3/8″
1/4″ – 1/2″
1/4″ – 5/8″
Refrigerant charge (precharge/after 5m)
R32 – 0,53kg  /  20g/m
R32 – 0,60kg  /  20g/m
R32 – 1,28kg  /  20g/m
R32 – 1,44kg  /  30g/m
Max Distance /Height Connection Pipe
m
20 / 10
20 / 10
20 / 10
25 / 15
Indoor Unit Dimension LxHxD /Weight
mm/kg
788x292x198 / 8
788x292x198 / 8
940x316x224 / 12
1.121x329x231 / 14
Outdoor Unit Dimension LxHxD /Weight
mm/kg
730x545x285 / 25
730x545x285 / 25
800x545x315 / 35
900x700x350 / 45
*  Colder, Average, Warmer climate zones for heating operation