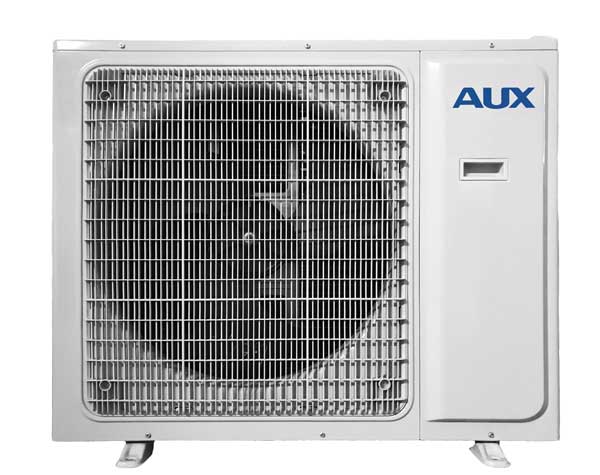 Multi Free Match Outdoor

DC INVERTER A++ R32


New generation of R32 DC Inverter ERP Free match systems.
Maximum flexibility coming from a wide choice of indoor units and convenient installation.  A perfect solution for large apartments or small office buildings.
• Capacity range from 14.000 Btu up to 42.000 Btu for ODU Units.
• Connect up to 5 indoor unit of any type to the outdoor unit.
• Small dimension and wide variety of indoor unit types and capacity.
• DC Inverter compressors provide a high energy efficiency.
• Reliable cooling and heating at low ambient temperature of up to -15 Celcius
• Wide operation range starting from -15 Celcius in cooling and heating.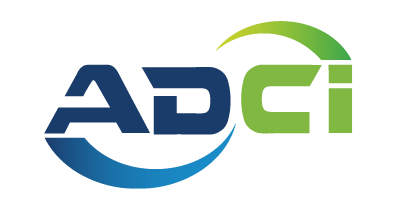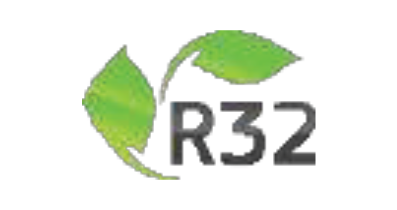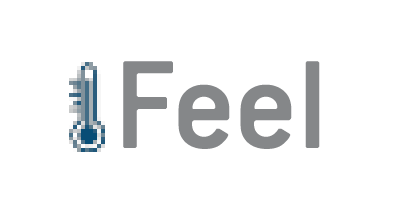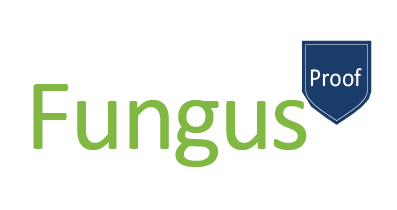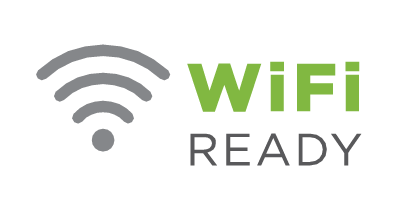 FACTORY MODEL
AM2-H14/4DR3
AM2-H18/4DR3
AM3-H21/4DR3
AM3-H27/4DR3
AM4-H36/4DR3
AM5-H42/4DR3
Operation
COOLING
HEATING
COOLING
HEATING
COOLING
HEATING
COOLING
HEATING
COOLING
HEATING
COOLING
HEATING
Nominal Capacity
kW
4,10
4,80
5,30
5,60
6,20
6,60
7,90
8,20
10,50
11,00
12,00
13,00
Nominal Capacity
Btu/h
13.989
16.378
18.084
19.107
21.154
22.519
26.955
27.978
35.826
37.532
40.944
44.356
Pdesign  (C/A/W)*
kW
4,10
3,50
5,30
4,80
6,20
5,70
7,90
6,90
10,50
9,30
12,00
9,30
Capacity Range
kW
1,80 – 4,51
2,05 – 5,28
2,00 – 5,83
2,21 – 6,16
2,20 – 6,71
2,39 – 7,26
2,30 – 8,69
2,45 – 9,02
2,50 – 11,00
2,67 – 11,20
2,77 – 12,70
2,96 – 13,10
Capacity Range
Btu/h
6.142 – 15.388
6.995 – 18.015
6.824 – 19.892
7.541 – 21.017
7.506 – 22.895
8.155 – 24.771
7.848 – 29.650
8.359 – 30.776
8.530 – 37.532
9.110 – 38.214
9.451 – 43.332
10.100 – 44.800
Power Input  (min-nom-max)
kW
1,24 (2,10)
 1,15 (2,10)
1,75 (2,30)
 1,54 (2,30)
 1,92 (2,80)
 1,78 (2,80)
 2,46 (3,40)
 2,20 (3,40)
 3,95 (5,30)
 3,15 (5,30)
 4,45 (5,64)
 3,75 (5,64)
Current Input (nom)
A
5,60 (9,55)
5,22 (9,55)
7,95 (10,45)
7,00 (10,45)
8,72 (12,72)
8,10 (12,72)
11,20 (15,45)
12,36 (15,45)
17,95 (24,09)
14,31 (24,09)
20,22 (25,64)
17,04 (25,64)
Annual Consumption
kWh/ann
233
1.209
263
1.653
331
1.822
440
2.394
598
3.163
685
3.144
SEER – SCOP(C/A/W) – Energy Class
W/W
6,1 A++
– /4,0 A+/ –
7,0 A++
– /4,0 A+/ –
6,5 A++
– /4,3 A+/ –
6,3 A++
– /4,0 A+/ –
6,1 A++
– /4,1 A+/ –
6,1 A++
– /4,1 A+/ –
Ambient Temperature Range
oC
-15 ~52℃
-15 ~24℃
-15 ~52℃
-15 ~24℃
-15 ~52℃
-15 ~24℃
-15 ~52℃
-15 ~24℃
-15 ~52℃
-15 ~24℃
-15 ~52℃
-15 ~24℃
Power supply
V-Ph-Hz
230V ~ 1N – 50 Hz
230V ~ 1N – 50 Hz
230V ~ 1N – 50 Hz
230V ~ 1N – 50 Hz
230V ~ 1N – 50 Hz
230V ~ 1N – 50 Hz
Power Connection Cable ODU.-IDU. / Com.
mm2
ODU 3×2,5 / 2x 4×1,5
ODU 3×2,5 / 2x 4×1,5
ODU 3×2,5 / 3x 4×1,5
ODU 3×2,5 / 3x 4×1,5
ODU 3×4 / 4x 4×1,5
ODU 3×4 / 5x 4×1,5
Compressor Type
GMCC Rotary
GMCC Rotary
GMCC Rotary
GMCC Rotary
GMCC Rotary
GMCC Rotary
Throttling Method
Electronic Expansion Valve
Electronic Expansion Valve
Electronic Expansion Valve
Electronic Expansion Valve
Electronic Expansion Valve
Electronic Expansion Valve
Sound Pressure Level ODU.
dB(A)
54
55
56
58
61
61
Sound Power ODU
dB(A)
61
62
65
65
68
68
Refrigerant charge
kg
R32 – 1,07
R32 – 1,10
R32 – 1,25
R32 – 1,20
R32 – 2,30
R32 – 2,30
Diameter Liquid-Gas Connection Pipe
inch
2×1/4″ – 2×3/8″
2×1/4″ – 2×3/8″
3×1/4″ – 3×3/8″
3×1/4″ – 3×3/8″
4×1/4" – 4×3/8"
5×1/4" – 5×3/8"
Total max Piping Distance / per IDU
m
40 / 25
40 / 25
60 / 30
60 / 30
80 / 35
80 / 35
Max Height Difference ODU-IDU / IDU-IDU
m
15 / 10
15 / 10
15 / 10
15 / 10
15 / 10
15 / 10
Min / Max number of connected IDU
pcs
2 / 2
2 / 2
2 / 3
2 / 3
2 / 4
2 / 5
Additional refrigerant charge
g/m
20 (in plus 10m)
20 (in plus 10m)
20 (in plus 10m)
20 (in plus 10m)
20 (in plus 10m)
20 (in plus 10m)
Outdoor Unit Dimension LxHxD /Weight
mm/kg
800 x 545 x 315 / 34
800 x 545 x 315 / 36
834 x 655 x 328 / 44
834 x 655 x 328 / 46
985 x 808 x 395 / 74
985 x 808 x 395 / 75
*  Colder, Average, Warmer climate zones for heating operation