U-Match DC Inverter R32, A++
AUX U-Match DC Inverter R32 Floor Ceiling Series is a compact strong flexible application packed with several advantages.
Vertical installation on the floor or horizontally under the ceiling allows installation flexibility.
2020 modern front Panel design, with Ultra slim dimensions of 205mm of height. An elegant yet functional choice in space.
R32 DC Inverter GMCC compressors offer a stable and reliable operation even under extreme temperature conditions, such as -15~24 in Cooling and -15 ~52 in Heating.
3-D automatic Air Flow auto-louver allows flexibility of installation position, new turbines offer bigger air flow volume with longer supply yet lower noise.
Wireless LCD remote control, and Wired controller capability as Optional offer full installation flexibility.
Ability to connect to WiFi, basing on the special optional WiFi Module.
AUX Touchscreen Central Controller can control up to 64 sets of units, with grouping, Error codes, Fire Alarm, and running status info.
Fresh Air intake ability.
Health filters available as optional, including PM 2,5, Formaldehyde and more.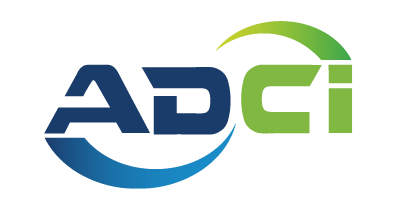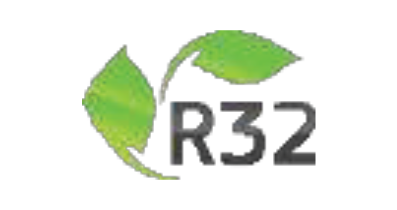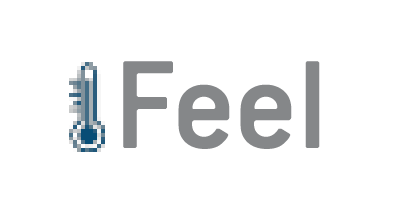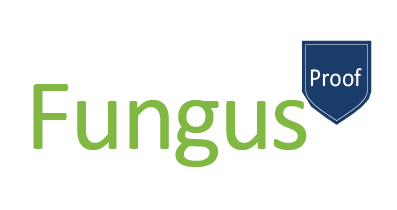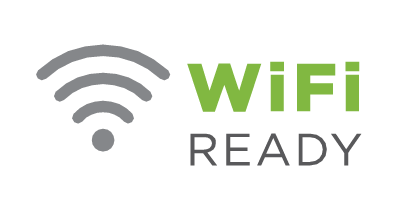 MODEL CODE
SET
ALCF-H18/NDR3HB
ALCF-H24/NDR3HB
ALCF-H36/NDR3HB
ALCF-H42/NDR3HB
ALCF-H48/SDR3HB
ALCF-H60/SDR3HB
MODEL CODE
IDU
ALCF-H18/NDR3HB
ALCF-H24/NDR3HB
ALCF-H36/NDR3HB
ALCF-H42/NDR3HB
ALCF-H48/SDR3HB
ALCF-H60/SDR3HB
MODEL CODE
ODU
AL-H18/NDR3A(U)
AL-H24/NDR3A(U)
AL-H36/NDR3A(U)
AL-H42/NDR3A(U)
AL-H48/SDR3A(U)
AL-H60/SDR3A(U)
Operation
COOLING
HEATING
COOLING
HEATING
COOLING
HEATING
COOLING
HEATING
COOLING
HEATING
COOLING
HEATING
Nominal Capacity
kW
5,00
5,60
7,00
8,00
10,55
11,15
12,10
13,50
14,00
16,00
16,00
17,00
Nominal Capacity
Btu/h
17.060
19.107
23.884
27.296
35.997
38.044
41.285
46.062
47.768
54.592
54.592
58.004
Pdesign  (C/A/W)*
kW
5,00
5,00
7,00
6,80
10,60
10,00
11,50
10,00
14,00
12,50
16,00
12,50
Capacity Range
kW
1,53 – 5,60
1,40 – 6,20
2,16 – 8,20
1,98 – 9,30
2,90 – 13,0
2,60 – 13,5
2,90 – 13,5
2,60 – 15,0
4,76 – 16,5
4,78 – 16,15
4,76 – 17,5
4,78 – 18,5
Capacity Range
Btu/h
5.220~19.107
4.777~21.154
7.370~27.978
6.756~31.732
9.895~44.356
8.871~46.062
9.895~46.062
8.871~51.180
16.241~56.298
16.309~55.104
16.241~59.710
16.309~63.122
Power Input  (nom-max)
kW
1,63-2,30
1,73-2,25
2,18-3,56
2,10-3,62
3,40-4,71
3,45-4,13
4,50-5,10
4,60-4,53
5,20-6,70
5,40-6,80
6,10-6,80
5,80-7,10
Current Input (nom-max)
A
7,16-10,10
7,60-9,88
9,57-15,63
9,22-15,90
15,0-21,50
15,5-18,00
19,50-22,30
20,00-19,70
22,60-28,60
23,40-29,10
26,50-29,10
25,20-29,50
Annual Consumption
kWh/ann
285
1702
385
2308
599
3450
651
3484
–
–
–
–
SEER – SCOP(C/A/W) – Energy Class
W/W
6,30 A++
– / 4,00A+ / –
6,60 A++
– / 4,50A+ / –
6,10 A++
– / 4,00A+ / –
6,20 A++
– / 4,00A+ / –
6,20 A++
– / 4,10A+ / –
6,20 A++
– / 4,00A+ / –
Ambient Temperature Range
oC
-15 ~ 52℃
-15 ~ 24℃
-15 ~ 52℃
-15 ~ 24℃
-15 ~ 52℃
-15 ~ 24℃
-15 ~ 52℃
-15 ~ 24℃
-15 ~ 52℃
-15 ~ 24℃
-15 ~ 52℃
-15 ~ 24℃
Power supply
V-Ph-Hz
230V ~ 1N – 50 Hz
230V ~ 1N – 50 Hz
230V ~ 1N – 50 Hz
230V ~ 1N – 50 Hz
400V ~ 3N – 50 Hz
400V ~ 3N – 50 Hz
Power Connection Cable  ODU.-IDU. / Com.
mm2
3×2,5 – 3×1,5 / 2×0,75
3×2,5 – 3×1,5 / 2×0,75
3×4,0 – 3×1,5 / 2×0,75
3×4,0 – 3×1,5 / 2×0,75
5×2,5 – 3×1,5 / 2×0,75
5×2,5 – 3×1,5 / 2×0,75
Compressor Type
GMCC Rotary
GMCC Rotary
GMCC Rotary
GMCC Rotary
GMCC Rotary
GMCC Rotary
Throttling Method
Electronic Expansion Valve
Electronic Expansion Valve
Electronic Expansion Valve
Electronic Expansion Valve
Electronic Expansion Valve
Electronic Expansion Valve
Air Flow Volume
m3/h
900 / 730 / 650
1.300 / 1.052 / 920
1.800 / 1.550 / 1.350
1.800 / 1.550 / 1.350
1.900 / 1.600 / 1.400
1.900 / 1.600 / 1.400
Sound Pressure Level IDU (H/M/L) – ODU.
dB(A)
45 / 40 / 34 – 55
47 / 43 / 38 – 58
53 / 50 / 47 – 57
53 / 50 / 47 – 57
53 / 51 / 49 – 60
53 / 51 / 49 – 60
Sound Power IDU (H/M/L) – ODU
dB(A)
56 (H) – 64
57 (H) – 67
62 (H) – 66
62 (H) – 66
63 (H) – 70
63 (H) – 70
Diameter Liquid-Gas Connection Pipe
inch
1/4″ – 1/2″
3/8″ – 5/8″
3/8″ – 5/8″
3/8″ – 5/8″
3/8″ – 3/4″
3/8″ – 3/4″
Refrigerant charge (precharge/after 5m)
R32 – 1,16kg  /  30g/m
R32 – 1,40kg  /  30g/m
R32 – 2,54kg  /  30g/m
R32 – 2,54kg  /  30g/m
R32 – 3,60kg  /  30g/m
R32 – 3,60kg  /  30g/m
Max Distance /Height Connection Pipe
m
30 / 20
50 / 25
65 / 30
65 / 30
65 / 30
65 / 30
Indoor Unit Dimension LxHxD /Weight
mm/kg
930 x 660 x 205 / 25
1.280 x 660 x 205 / 32
1.631 x 660 x 205 / 44
1.631 x 660 x 205 / 44
1.631 x 660 x 205 / 44
1.631 x 660 x 205 / 44
Outdoor Unit Dimension LxHxD /Weight
mm/kg
830 x 545 x 315 / 37
900 x 700 x 350 / 51
970 x 805 x 395 / 72
970 x 805 x 395 / 72
940 x 1350 x 370 / 92
940 x 1350 x 370 / 92
*  Colder, Average, Warmer climate zones for heating operation