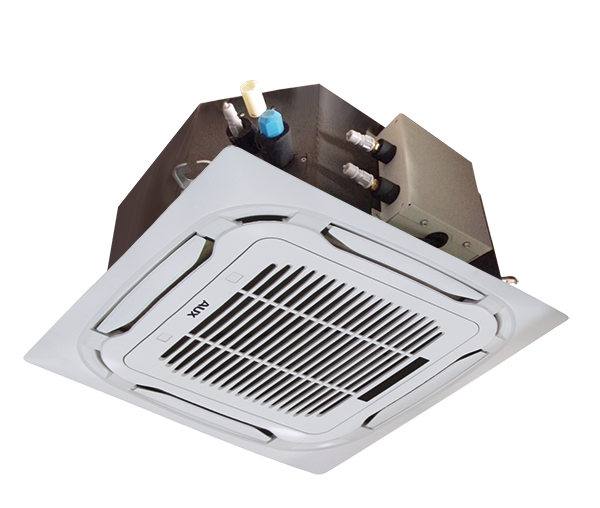 U-Match DC Inverter R32, A++
AUX U-Match DC Inverter R32 Cassette Series is a compact strong flexible application packed with several advantages:
2020 New Generation 8-Way panel, including a new LED tube display. An elegant yet functional choice in space.
R32 DC Inverter GMCC compressors offer a stable and reliable operation even under extreme temperature conditions, such as -15~24 in Cooling and -15 ~52 in Heating.
Low noise indoor units starting from 36 db allow widespread office use.
Wireless LCD remote control, and Wired controller capability as Optional offer full installation flexibility.
Equipped with a powerful water pump, able to lift water to up 1.200mm.
Ability to connect to WiFi, basing on the special optional WiFi Module.
AUX Touchscreen Central Controller can control up to 64 sets of units, with grouping, Error codes, Fire Alarm, and running status info.
Fresh Air intake ability.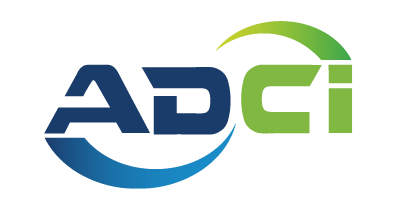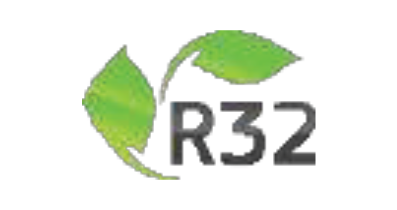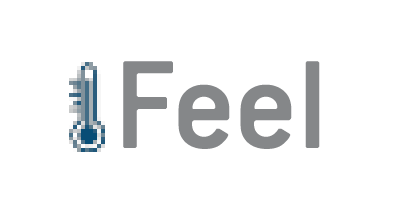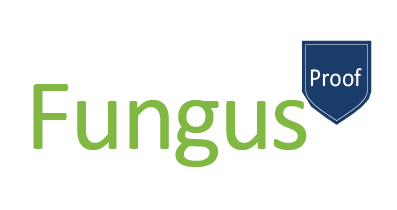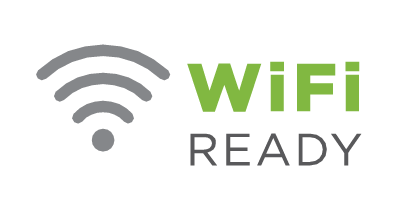 MODEL CODE
SET
ALCA-H12/NDR3HAA
ALCA-H18/NDR3HAA
ALCA-H24/NDR3HYB
ALCA-H36/NDR3HYB
ALCA-H42/NDR3HYB
ALCA-H48/SDR3HYB
ALCA-H60/SDR3HYB
MODEL CODE
IDU
ALCA-H12/NDR3HAA
ALCA-H18/NDR3HAA
ALCA-H24/NDR3HYB
ALCA-H36/NDR3HYB
ALCA-H42/NDR3HYB
ALCA-H48/SDR3HYB
ALCA-H60/SDR3HYB
MODEL CODE
ODU
AL-H12/NDR3A(U)
AL-H18/NDR3A(U)
AL-H24/NDR3A(U)
AL-H36/NDR3A(U)
AL-H42/NDR3A(U)
AL-H48/SDR3A(U)
AL-H60/SDR3A(U)
Operation
COOLING
HEATING
COOLING
HEATING
COOLING
HEATING
COOLING
HEATING
COOLING
HEATING
COOLING
HEATING
COOLING
HEATING
Nominal Capacity
kW
3,60
4,20
5,00
5,60
7,00
8,00
10,55
11,15
12,10
13,50
14,00
16,00
16,00
17,00
Nominal Capacity
Btu/h
12.283
14.330
17.060
19.107
23.884
27.296
35.997
38.044
41.285
46.062
47.768
54.592
54.592
58.004
Pdesign  (C/A/W)*
kW
3,60
3,80
5,00
5,00
7,00
6,80
9,50
8,60
12,10
9,00
14,00
12,00
16,00
12,00
Capacity Range
kW
1,34 ~ 4,40
1,24 ~ 5,30
1,53 – 5,60
1,40 – 6,20
2,16 – 8,20
1,98 – 9,30
2,90 – 13,0
2,60 – 13,5
2,90 – 13,5
2,60 – 15,0
4,76 – 16,5
4,78 – 16,15
4,76 – 17,5
4,78 – 18,5
Capacity Range
Btu/h
4.572~15.013
4.231~18.084
5.220~19.107
4.777~21.154
7.370~27.978
6.756~31.732
9.895~44.356
8.871~46.062
9.895~46.062
8.871~51.180
16.241~56.298
16.309~55.104
16.241~59.710
16.309~63.122
Power Input  (nom-max)
kW
1,08-1,60
1,23-1,51
1,63-2,30
1,73-2,25
2,18-3,56
2,10-3,62
3,40-4,71
3,45-4,13
4,50-5,10
4,60-4,53
5,20-6,70
5,40-6,80
6,10-6,80
5,80-7,10
Current Input (nom-max)
A
4,74-5,76
5,40-6,60
7,16-10,10
7,60-9,88
9,57-15,63
9,22-15,90
15,0-21,50
15,5-18,00
19,50-22,30
20,00-19,70
22,60-28,60
23,40-29,10
26,50-29,10
25,20-29,50
Annual Consumption
kWh/ann
204
1.285
274
1.733
370
2.075
539
2.967
660
3.466
–
–
–
–
SEER – SCOP(C/A/W) – Energy Class
W/W
6,20 A++
– / 4,10A+ / –
6,30 A++
– / 4,00A+ / –
6,60 A++
– / 4,50A+ / –
6,10 A++
– / 4,00A+ / –
6,20 A++
– / 4,00A+ / –
6,20 A++
– / 4,10A+ / –
6,20 A++
– / 4,00A+ / –
Ambient Temperature Range
oC
-15 ~ 52℃
-15 ~ 24℃
-15 ~ 52℃
-15 ~ 24℃
-15 ~ 52℃
-15 ~ 24℃
-15 ~ 52℃
-15 ~ 24℃
-15 ~ 52℃
-15 ~ 24℃
-15 ~ 52℃
-15 ~ 24℃
-15 ~ 52℃
-15 ~ 24℃
Power supply
V-Ph-Hz
230V ~ 1N – 50 Hz
230V ~ 1N – 50 Hz
230V ~ 1N – 50 Hz
230V ~ 1N – 50 Hz
230V ~ 1N – 50 Hz
400V ~ 3N – 50 Hz
400V ~ 3N – 50 Hz
Power Connection Cable  ODU.-IDU. / Com.
mm2
3×2,5 – 3×1,5 / 2×0,75
3×2,5 – 3×1,5 / 2×0,75
3×2,5 – 3×1,5 / 2×0,75
3×4,0 – 3×1,5 / 2×0,75
3×4,0 – 3×1,5 / 2×0,75
5×2,5 – 3×1,5 / 2×0,75
5×2,5 – 3×1,5 / 2×0,75
Compressor Type
GMCC Rotary
GMCC Rotary
GMCC Rotary
GMCC Rotary
GMCC Rotary
GMCC Rotary
GMCC Rotary
Throttling Method
Electronic Expansion Valve
Electronic Expansion Valve
Electronic Expansion Valve
Electronic Expansion Valve
Electronic Expansion Valve
Electronic Expansion Valve
Electronic Expansion Valve
Air Flow Volume
m3/h
700 / 600 / 530
700 / 600 / 530
1.500 / 1.350 / 1.200
1.950 / 1.700 / 1.600
2.000 / 1.700 / 1.600
2.000 / 1.700 / 1.600
2.000 / 1.700 / 1.600
Sound Pressure Level IDU (H/M/L) – ODU.
dB(A)
45 / 44 / 36 – 54
45 / 44 / 36 – 55
49 / 47 / 44 – 58
52 / 50 / 48 – 57
54 / 52 / 48 – 57
54 / 52 / 48 – 60
54 / 52 / 48 – 60
Sound Power IDU (H/M/L) – ODU
dB(A)
56 (H) – 64
56 (H) – 64
56 (H) – 67
60 (H) – 66
64 (H) – 66
63 (H) – 70
65 (H) – 70
Diameter Liquid-Gas Connection Pipe
inch
1/4″ – 1/2″
1/4″ – 1/2″
3/8″ – 5/8″
3/8″ – 5/8″
3/8″ – 5/8″
3/8″ – 3/4″
3/8″ – 3/4″
Refrigerant charge (precharge/after 5m)
R32 – 0,90kg  /  30g/m
R32 – 1,16kg  /  30g/m
R32 – 1,40kg  /  30g/m
R32 – 2,54kg  /  30g/m
R32 – 2,54kg  /  30g/m
R32 – 3,60kg  /  30g/m
R32 – 3,60kg  /  30g/m
Max Distance /Height Connection Pipe
m
25 / 10
30 / 20
50 / 25
65 / 30
65 / 30
65 / 30
65 / 30
Indoor Unit Dimension LxHxD /Weight
mm/kg
570 x 570 x 260 / 17
570 x 570 x 260 / 17
840 x 840 x 246 / 26
840 x 840 x 288 / 28
840 x 840 x 288 / 30
840 x 840 x 288 / 30
840 x 840 x 288 / 30
Panel Dimension LxHxD /Weight
mm/kg
650 x 650 x 28 / 2,2
650 x 650 x 28 / 2,2
950 x 950 x 65 / 8
950 x 950 x 65 / 8
950 x 950 x 65 / 8
950 x 950 x 65 / 8
950 x 950 x 65 / 8
Outdoor Unit Dimension LxHxD /Weight
mm/kg
830 x 545 x 315 / 35
830 x 545 x 315 / 37
900 x 700 x 350 / 51
970 x 805 x 395 / 72
970 x 805 x 395 / 72
940 x 1350 x 370 / 92
940 x 1350 x 370 / 92
*  Colder, Average, Warmer climate zones for heating operation